10 Things to Do in East Lansing
With Castle Pointe's great location in Lansing, it is surrounded by many attractions and restaurants. Lansing is made up of lots of great attractions and eateries for you to try! Next time you want to spice up your weekend with a change of scenery or discover a new hobby, check out our list below! Visit these attractions and try these delicious restaurants today!
TOP 5 PLACES TO VISIT IN EAST LANSING
The Potter Park Zoo is a great place to go and visit while living in Lansing. While you're there see the Amur Tiger, Bactrian Camel, Gray Wolf, Spider Monkey, and so many more amazing animals. Experience several different attractions as well as the Animal Gift Shop to buy a fun souvenir to remember your time at the zoo.
There are also several different opportunities for education such as summer camps, family programs, conservation programs, overnight experiences, and others. Be sure to look at the special events that are occurring such as Animal Meet & Greets as well as the Upcoming Events Calendar. The events calendar has fun events such as Grandparent's Day at the Zoo or College Day. come and visit the Potter Park Zoo today.
1301 S Pennsylvania Ave Lansing, MI 48912
Head on over to the MSU Museum to learn some great information and explore amazing exhibits. This museum opened on the MSU campus in 1857 and they house many artifacts that you will want to see. Some of the exhibits that are featured are: Under One Sky: Global Connections in an Adire Quilt, Beyond the Black Panther: Visions of Afrofuturism in American Comics, and Science on a Sphere at the MSU Museum.
There are also several different Educational opportunities that are offered at the MSU Museum. Some of these educational opportunities that are included are Field Trips, Special Programs, and Resources for Classrooms. The MSU Museum has an events calendar that includes future fun events at the museum and other fun events such as the Dinosaur Dash and National Fossil Day.
409 W Circle Dr East Lansing, MI 48823
Lake Lansing is a great place to relax and unwind and is just a short drive from Castle Pointe. Enjoy a variety of different activities at the lake that include paddle boarding, kayaking, or other non-motorized watercraft. You can also fish either on the shore, on a non-motorized boat in the lake, or off the pier. There is a variety of different fish that are in the lake to catch such as Northern Pike, Catfish, and more.
Spend the day here and pack a picnic lunch and use the picnic tables and grills. There are also many other amenities at the lake that include a bait store, playground, and concessions. Be sure to also explore one of the walking trails and walk, run or hike. Whatever you choose to do you will enjoy it!
6271 E. Lake Drive Haslette, MI 48840
The W.J. Beal Botanical Garden is used by students at MSU but the public is welcome to explore the garden. Within the garden, there are several different collections to go and see. These collections are the Wetlands, Plant Families, Landscape Plants, Endangered and Threatened Species, Forest Communities, and several other fascinating foliage.
There is a lot to learn and discover when you come and visit the W.J. Beal Botanical Garden. Have a tour here too to learn in-depth about all of the Collections. You are sure to love it here!
W Circle Dr East Lansing, MI 48824
The Meridian Historical Village is a place that you will want to come and visit while you are living in Lansing. The historical village is made up of several historical buildings such as The General Store, The Barn, The Log Cabin, The School House, The Farm House, and several others. The village also has both school tours and private tours that are available for people to learn more about the history behind the Meridian Historical Village.
Be sure to visit their website to see the events that they have going on. They also have a Summer Day Camp for Children during the summer as well as other events throughout the year that they are open. You will not want to miss this amazing experience.
5151 Marsh Rd Okemos, MI 48864
TOP 5 AMAZING PLACES TO EAT IN EAST LANSING
Castle Pointe's great location in East Lansing, MI means that there are many great restaurants located near the apartment community. Try them out today!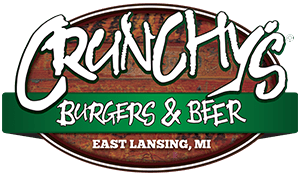 Crunchy's is a delicious spot to grab a bite to eat. Start off with the Loaded Tots or the Mac & Cheese Bites. They also offer buckets of food on their menu. Some of these Bucket items include Stout Sliders, Pretzels, Onion Rings, and more. For mains, they offer chicken wings, wraps, sandwiches, burgers, and a variety of other options. Some of the menu items that we recommend are The Famous Crunchy Burger, Chicken Bacon Wrap, or the Southwest Chicken Club. Don't forget to grab some dessert before you leave! Try the MSU Bakers Cookies.
254 W Grand River Ave East Lansing, MI 48823
Pizza House is a great place to have some great food with friends and enjoy a great atmosphere. For a starter, try the Capri Tomato and Fresh Mozzarella, Three Cheese Nachos, or one of their World-Famous Bread Stix. There are a variety of different entrées to chose from. Some of these options include salads, pizza, burgers and sandwiches, pasta, and more. We recommend the Chicken Pesto Pizza, Spinach Alfredo Pizza, or the Portobello Mushroom & Swiss Burger. For dessert, try one of the many Shakes & Malts.
4790 S Hagadorn Rd Suites 114-116 East Lansing, MI 48823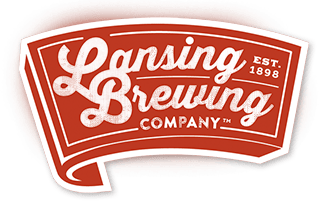 The Lansing Brewing Company has many delicious options on its menu that everyone will enjoy. Try an appetizer such as the Cauliflower Wings or the Paved with Gold Cheese Dip. For mains, they have several different options, including salads, burgers, sandwiches, and more. If you are craving a salad be sure to try the Jerk Salmon Salad. If you are craving a sandwich try the Jive Turkey Reuben. Be sure to also try one of their Signature Beers with your meal too.
518 E Shiawassee St Lansing, MI 48912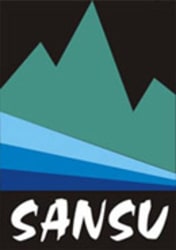 Sansu is the spot that you want to try out if you like sushi. They are open for both lunch and dinner. For lunch try out a Bento Box. For dinner, start out with an appetizer and try the Edamame or Avocado Boat. For a dinner entrée, try the Teriyaki Chicken, Bento- Teriyaki Tofu, or the Grilled Salmon. But don't forget the sushi menu. Try out one of the Sansu Signature Rolls. We recommend the Mango Passion Roll, the Baked Scallop Roll, or the Fusion Roll.
4750 Hagadorn Rd #100 East Lansing, MI 48823
While you are living at Castle Pointe you will have to come and try The Cosmos. Not only will you enjoy their delicious food but you will also love the atmosphere. For a starter, try the Loaded Fries, Truffle Popcorn, or the Buffalo Cauliflower Dip. Then for mains, try out the Trust Us Pizza. a surprise Pizza Pie that you know will be delicious. Don't forget to try the Doughnut Holes, they are great.
1200 N Larch St Lansing, MI 48906
Testimonials
Best Place to Live in East Lansing!! I

- Anonymous
Good job! I had Jeff as my maintenance guy to come fix something and he was very helpful.

- Anonymous
My sink was clogged and stop draining at almost 11 pm and I called the maintenance line. The guys name who came to fix the sink was Jeff and he was very nice able the whole thing and got my problem solved.

- Yelp Review
I love living here! Staff is always helpful and they act fast when there is any maintenance problems, I love the neighborhood and I always feel safe running around. The pool is always clean! and they are very aware of who enters the main offices to have access to the gym and pool which makes me feel even safer!

- Google Review
5 Star Review: Castle pointe apartments are a great place to live. They are roomy apartments mine is a 2bd 2 bath and it's 1002sft. They have great amenities such as a heated indoor pool a gym with updated equipment a yoga room and an outdoor pool. They have a basketball court a play area eve. A volleyball pit with net. Plenty of nature and a friendly staff

- ApartmentRatings
5 Star Review: Great place to live nice amenities. Very awesome staff!

- Google Review
Castle pointe apartments are a great place to live. They are roomy apartments mine is a 2bd 2 bath and it

- Yelp Review
I cant say its the perfect place to live but pretty close! staff is always nice and friendly, and maintenance is quick to help when we have any problems. I love that there are many events that are out together for the residence and you can meet other people who live around here! overall I think its a nice and quiet place to live.

- Yelp Review
5 Star Review: I have loved living here for two years and just signed a lease for a 3rd year. The nature preserve, pool, pond with walking path, gym, yoga room, and apartment layout with porch is great! I have had only positive experiences with the staff. As a graduate student, I appreciate that it is close to MSU but far enough that I can be away from school in a quiet neighborhood.

- ApartmentRatings
This is our second year in Castle Pointe and we really like living here. Friendly and helpful staffs, nice neighborhood and plenty of amenities to explore. I also enjoy their virtual events during COVID 19, took my mind away for a while. We love living here!

- ApartmentRatings
Great surrounding pond, ducks, kids park and many more things. In addition to that friendly staff who also organized many events for residents. FUN FUN!

- Apartments.com
We love living in Castle Point Apartments, renewed our least few months ago. Family environment, playground for kids swimming pool, gym...we enjoy all of them. Quick maintenance response and helpful staffs makes life easy! . Thank you!

- Yelp Review
5 Star Review: I love living here! I feel like I live in a hotel. The pool area is always clean and I love using the gym. The staff is always helpful and responds quickly to anything you may need. So thankful to be here.

- Google Review